For your SW6 removal needs hire our Fulham removal company Fulham Removals!
It's common knowledge that moving house is a stressful, worrisome and tiresome process for you and your family. The moving process requires a lot of thought, time and effort, which can leave you feeling stressed, drained and overwhelmed. If you're planning on moving house then why not call in our expert removal company to assist you with your removal needs? Our expert teams can handle all your removal issues, no matter what they may be. Whether you're looking for the best SW6 movers, if you want to hire a SW10 removal van or even if you're looking for some extra storage space, at Fulham Removals we can offer you the best service for fantastically affordable prices. Contact one of team today on 020 8610 9254 to find out what we can do to help you and your family when it comes to your moving day!

Hiring a van for your moving process is a great way to ensure your moving day is going to go smoothly and efficiently. Did you know that hiring an SW6 removal van from our company could even be a cheaper and more environmentally-friendly alternative to transporting your belongings in your own car or vehicle? Think about how many trips you're going to need to make between properties if you don't have one of our spacious, well-maintained and affordable removal vans! How are you planning to move your hefty, heavy and large furniture as well? Hire a van from our company now to alleviate all your removal worries. Our trustworthy, reliable and affordable company aim to bring you the best service in the Fulham area, so you need not worry on your moving day!

Lifting, carrying and transporting your heavy and cumbersome furniture can be one of the biggest stresses of moving day. If you're worried about getting your kitchen appliances, your dining room table or your three-piece-suite from one property to the next, why not hire our expert SW1 movers to do the work for you? Our experienced staff are able to tackle any job, so whether you're concerned about pulling a muscle or even accidentally scraping and damaging your heavy furniture, our professional movers are here to help you. With a wealth of experience and the correct equipment to transport you and your furniture safely from one house to the next, there's no reason not to hire our removal team to make your house move go a little easier on everyone!

Are you concerned about your fragile goods and how they'll survive your house move? Maybe you have expensive equipment, antique furniture or items of sentimental value? No matter what your moving concerns are, our professional SW10 movers can ensure your house move goes as well as it possible can. Hiring one of experts is going to dramatically decrease the likelihood of your items becoming damaged and broken, so if this is one of your moving fears contact us today! At our company we work with only the best in the business to ensure you and your belongings are going to be treated with the upmost care and respect. If you're worried about accidental damages and breakages – as well as the costs that repairs and replacements may incur – then contact our specialist removal experts at today on 020 8610 9254.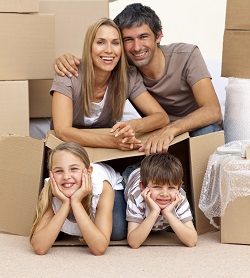 If it's Fulham storage that you're looking for look no further than our company. As well as being able to offer you with the best removal service, removal vans and movers in the area, our company can also provide you with affordable and secure self-storage solutions for your storage needs. Self-storage is becoming a more and more popular way to free-up some much-needed space in your home or office. Whether you've moved to a smaller property, if you're finding your home too cluttered or you just feel as though some extra storage space would be beneficial for you and your family, our company is here to help! We can bring you great Fulham storage solutions at fantastically competitive prices. Our great value for money doesn't mean you need to compromise on security though – at our company we pride ourselves on being able to bring you the most secure, safe and reliable storage solutions in the area. No matter what your budget is there's bound to be a way in which we can help you with your storage needs!

At our company we know and understand that moving house is an expensive time, and it's definitely a time when you're going to want to be watching those purse strings. But having a budget doesn't mean you need to compromise on the quality of your removal service. We strive to bring you the best, most affordable and competitive prices in the area. You won't be disappointed in our friendly services or our fantastic prices!

Make your SW6 removal company needs, worries and concerns our company's problem by contacting one of our expert removal staff today. Whether your concerns are about your moving process, your transportation or even your storage needs, there's nothing our professional and experienced staff can't handle. At Fulham Removals we put your removal and storage needs above else to ensure you're going to get the best experience for your money. If you're looking to save you and your family a lot of hassle, stress and worry on your moving day, or if you're looking to free-up some space in your home or office, contact us today on 020 8610 9254 for more information about our great services and prices. It doesn't matter how big a job you may think you have on your hands, there's nothing our teams of experts won't be able to handle. For the best removal Fulham and storage services in the Fulham area, call us today!